Home inspection is an examination of the condition of the building.
The report covers the deterioration of the building including walls, leakage and other details of the current state of the building.
Using my 40 years of experience as a builder and architect of traditional houses in Kyoto, I have been doing house inspection for over 20 years. The experience had made me an expert on Japanese buildings and allows me to make detailed surveys and offer comprehensive advice.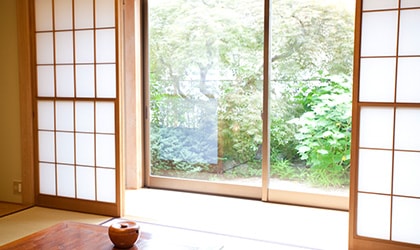 Living in Japan, you may come across some unique living conditions such as typhoons, earthquakes, high humidity and termites. I can provide a detailed report on all of these and more so you can buy a home in Japan with peace of mind.
Let me be your first point of contact for any questions you may have about inspection and real estate. I can help you with purchasing land, a new house, and even renovations.
Put my 40 years of experience to work for you!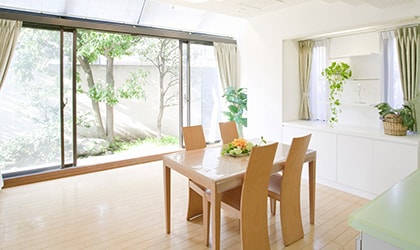 Home inspection (building diagnostics) is the expertise services where a licensed and certified home inspector examines residential houses from a neutral perspective and professional's viewpoint, provides an inspection report and gives suggestions based on the findings. The inspection includes the houses' damage level, whether or not the houses have any defects or components that need to be repaired or renovated, and determines the time and overall estimate costs needed for such repairs/renovation.
Before you finalize your house purchase of a pre-owned house or condominium, be sure the house/apartment is in good condition. It will give you the ability to simulate any future repair or renovation costs.
We, Kei Watabe First-class Architect Office, are committed to performing an unbiased and detailed inspection. We look forward to the opportunity to provide our services to you.

Building Deformity (including Vertical and Horizontal Inspection)
Water Leak Check from Inside
Condition of Exterior Walls
Roof Condition
Underfloor Condition
Condition of Foundation
Confirmation of consistency between drawings and current status.
Check on condition of Building Materials
Condition of Inside Walls
Condition of Heat Insulating Materials
Ceiling Condition
Basic Inspection Fee

600

JPY / m2

Technical Fee

300

JPY / m2

Report Fee

200

JPY / m2

Total

1,100

JPY / m2